SVG Co-operative League Holds Virtual AGM

When delegates were welcomed to the 41st Annual General Meeting (AGM) of the St. Vincent and the Grenadines Co-operative League on December 10, 2021, it was the first time a President was addressing the forum in the absence of an in-person gathering.  Replacing the annual meeting originally planned for May 2021, it was the Co-operative League's first AGM to be held virtually due to the COVID-19 pandemic.
Thirty-five delegates from across the credit union sector joined the AGM from their respective locations.
Reports to the virtual AGM highlighted the value credit unions provide people of all income groups, and the activities of the League in advancing its mission amid the socio-economic challenges prompted by the spread of the Coronavirus and other uncertainties.
The meeting also focused on the organization's relevance going forward regarding key strategic issues, including regulation, advocacy, and digitization which delegates noted had become a matter of convenience and safety for credit union members.
Despite the vulnerabilities in the economic environment,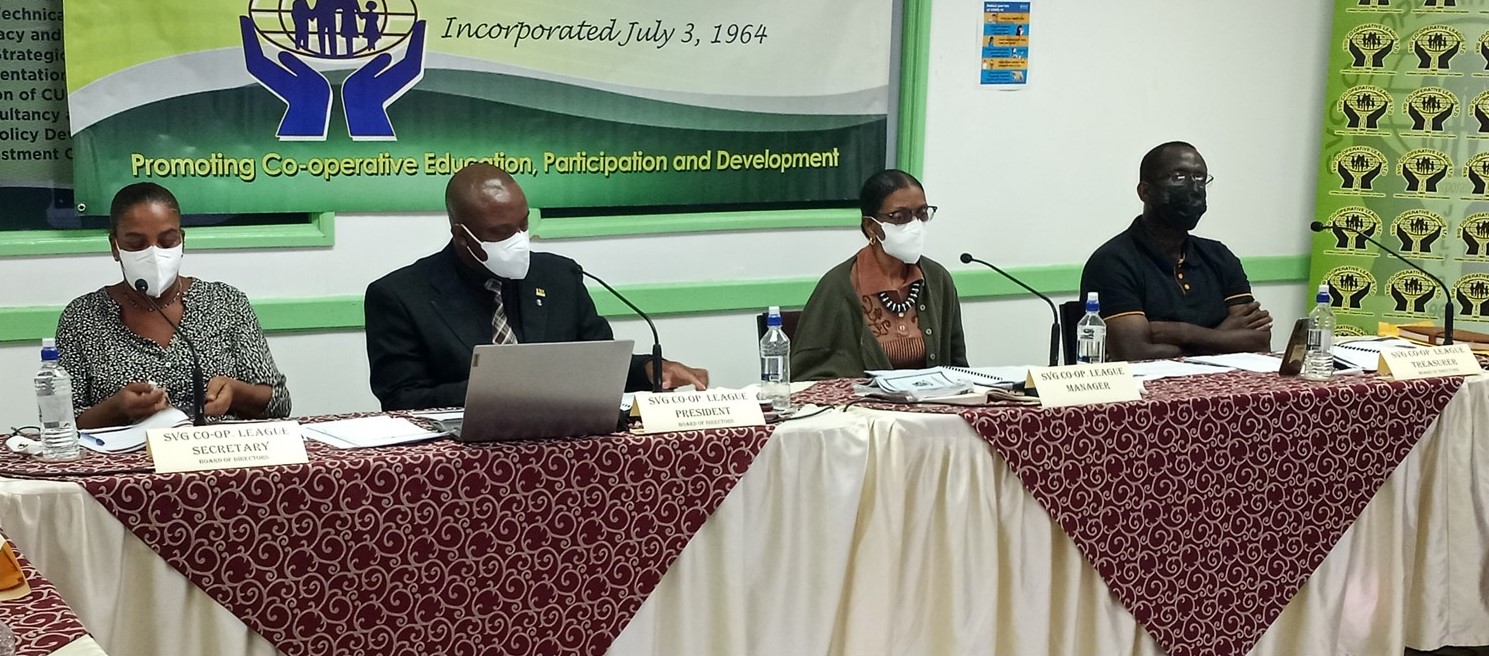 credit unions continued to expand their reach in 2020.  It was reported that the national credit union movement added over five thousand members in 2020 to attain a new membership high of more than 82,000.  Based on the total population as a measure of the degree of penetration, this represented a 75% share of the financial services market by credit unions.  Total savings and assets for the sector stood at EC$507.8 million and EC$609.6 million respectively for 2020.
Delegates at the meeting elected directors to the new Board for the next year.  The 7-member Board was designated as follows:
Sis. Miriam Roache – President                                            Bro. Jerome DeShong – Director
Bro. Richard Browne – Vice President                               Bro. Cecil Charles – Director
Bro. Jerold Jackson – Treasurer                                           Sis. Cynthia Hope-Browne – Director.
Sis. Cecelia Williams – Secretary
---
Incorporated in 1964, the St. Vincent and the Grenadines Co-operative League is the national umbrella organization of local credit unions and general co-operatives.  The League's mandate is to co-ordinate, monitor and promote activities for the development, growth, expansion and integration of Co-operative Societies in St. Vincent and the Grenadines and perform representational, advocacy and other functions as may be determined by its members.