Hover to View
---
 

Official Opening of the SVG Police Co-operative Credit Union Complex 
The St. Vincent and the Grenadines Police Co-operative Credit Union Complex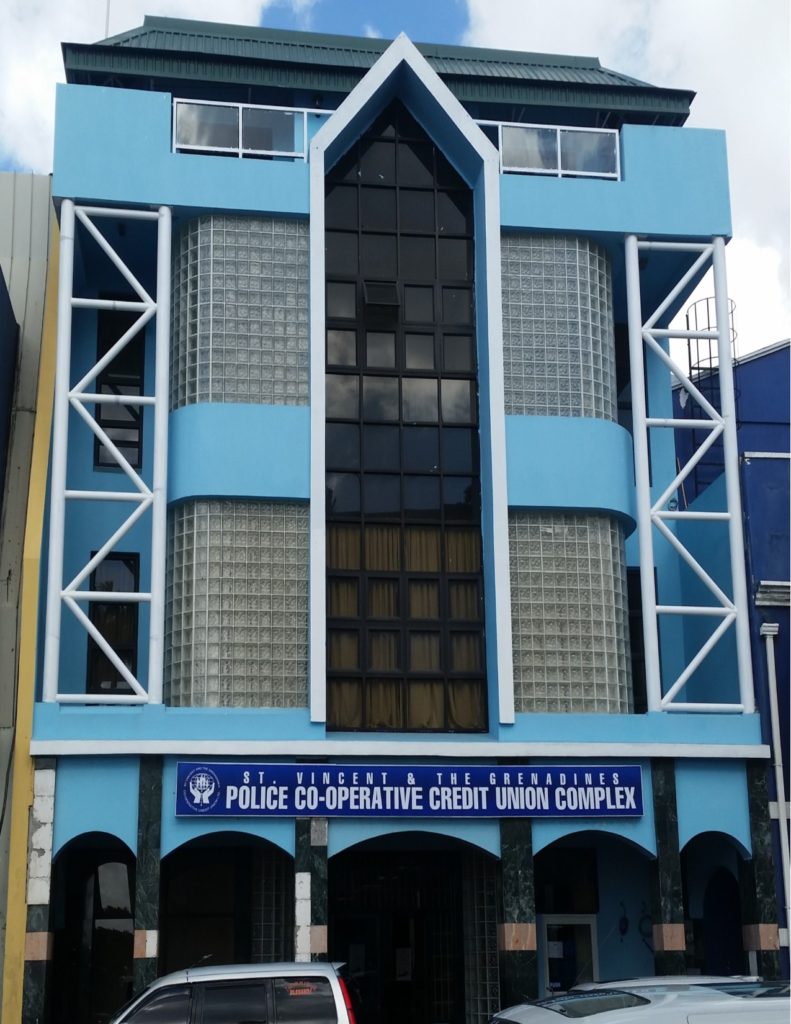 On Saturday January 28, 2017, the St. Vincent and the Grenadines Police Co-operative Credit Union (SVGPCCU) officially moved to its own home – the SVG Police Co-operative Credit Union Complex.  The credit union was housed at the Police Headquarters since its inception in 2003.
In his remarks, Bro. William Harry, the Founding Father of the (SVGPCCU) passionately revealed that hard work, pain, frustration and determination were some of the stepping stones to the realization of the credit union's goals.  Remarks were also delivered by Mr. Cecil Jackson, Registrar of Cooperatives; Bro. Lennox Bowman, Director of the Caribbean Confederation of Credit Unions (CCCU) and Chief Executive Officer of GECCU; Bro. Dwight Lewis, President of the SVG Co-operative League and Bro. Junior Simmons, President of SVGPCCU.
Mrs. Seymonde Mulcaire, the Manager of SVGPCCU reported on the progress of the credit union from when it commenced operations in 2003 with a membership of three hundred and thirty (330) and five hundred and fifteen thousand dollars ($515,000) in assets.  Comparatively the current membership is two thousand one hundred and sixty-four (2,164) and the assets of SVGPCCU exceeds eleven million dollars ($11 million).
The Feature Address was delivered by Prime Minister, Dr. the Hon. Ralph E. Gonsalves, Min. of Finance and National Security. The ceremony culminated with the cutting of the ribbon and a tour of the building.
---